7:30 AM
I find mornings wonderful but it's only drawback is that it comes at such an inconvenient time of the day, by saying that you can already tell I am not much of a morning person. However, I like to leave early for work just to avoid the traffic rush. I usually listen to SBS news on the way to work to keep myself up-to-date with the current affairs.
8:00 AM
I am currently on Technology Consulting's largest project with a well reputable client, providing program support/delivery of the project. Though our team is quite flexible, I like starting early before everyone gets in. I tend to start with checking my emails, writing a to-do list and planning out my day by prioritising work, along with a sip of my favourite Vanilla Chai Latte from a coffee shop downstairs. This is usually my Zen time before everyone gets in at 8:45am.
8:45 AM
At this time we usually have our daily morning team huddle where everyone in the team shares what they are working on and we do an overall status check on the project deliverables. This meeting is very helpful in kick-starting a productive day and also a great opportunity for graduates to get to know everyone and understand what role everyone plays in the broader team.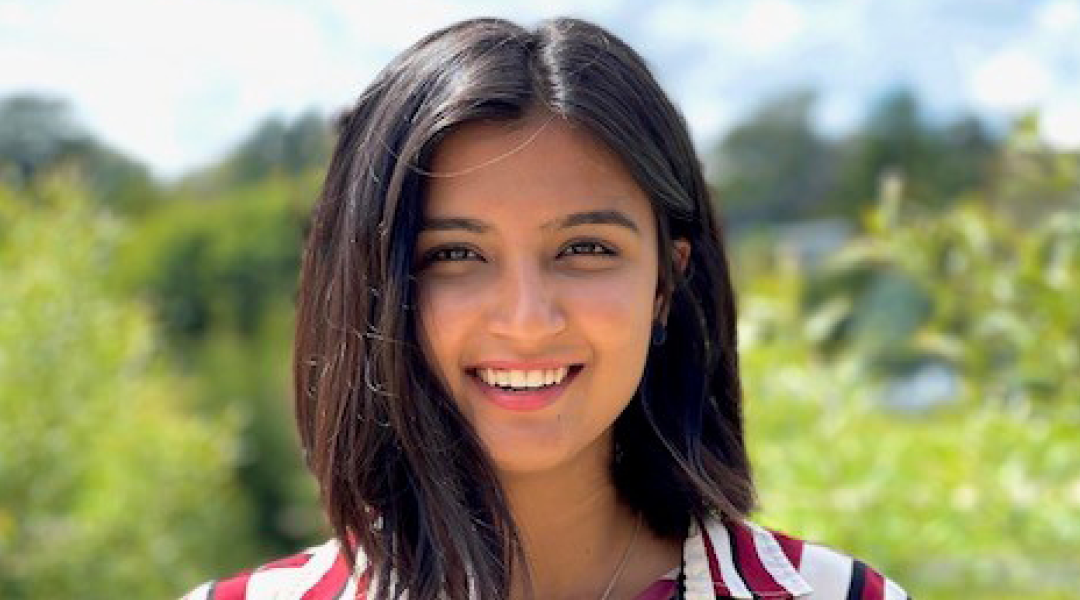 A quick catch-up with my immediate supervisor to go through contract details to prepare Request for Offer documents to socialise with the client. I try to check-in with my supervisor twice to thrice a day to make sure that I am progressing in the right direction. I find these meetings to be confidence instilling as I am able to bounce ideas off my supervisor and be part of a team that is supportive of each other.
10:00 AM
Organise some time with the Senior Partner to go over some questions raised while going over the contract terms which gives me an opportunity to clarify any queries. These queries can be general in nature to clear any doubts, and also we specifically discuss the terms of the contract. Being an IT Graduate Consultant, I am excited to learn these new skills that I have not been exposed to through my tertiary education. Every day is a new challenge and MinterEllison has really provided me with a strong foundation to not only utilise my expertise properly but has furthered my interest through the exposure into different areas. Even though Senior Partners are busy, they make sure that they take time out for us Graduates because they understand that we are still learning.
11:00 AM
We usually have our team leads meeting at this hour. Participating in these team meetings and asking relevant questions to get requisite information is an integral part of my role. Another opportunity to discuss within the team and to grow our understanding on the deadlines ahead of us. The questions we ask during these discussions are important as they raise concerns and further our understanding on the project the team is working on. I use the information communicated to prepare a client report that is sent for review later. Writing these reports have definitely improved my written communication skills, as well as formatting skills. These reports are important in building and maintaining relationships with our clients.
[image]
1:00 PM
I later consolidate the findings from the meetings and build reporting documents to meet client needs. I prepare these reports based on the information I collected from the meeting. Time management is crucial as providing this documentation is integral to my duty. This client report summarises project background goals, metrics and milestones. We communicate progress on the project on a quarterly basis. To achieve this I manage my dividing my time to concentrate on one area of the report thoroughly. This way I am able to provide quality presentable reports that reflect our progress.
2:00 PM
I then reach out to MinterEllison's Graphic Design Team to help me present a bulk of information in a concise and creative manner. Interacting with the broader team to leverage the firm's strengths to ensure the highest quality of work is being delivered. Being part of a Firm as established as MinterEllison, I get to enjoy the vast array of resources at hand to make my work even better.
3:00PM
Before I send it off for review, I like to make sure that the work is up to the standard. During this process attention-to-detail is important, as I do not want to send any documents that have easily rectifiable errors. Probably the most important step out of the other ones so far. Once sent for review, I move onto my next task ahead.
4:00 PM
I then proceed to schedule meetings with project team members for the upcoming weeks to confirm alliance with the broader team goals. My final task for the day is to prepare for the next day. To achieve this, I proactively schedule and coordinate meetings for tomorrow, to ensure that things run smoothly the next day. A small task but it proves to be vital as I want to be consistent in delivering quality work.
5:00 PM
Wrap up for the day.
6.30 PM
Dinner time! I like to have my dinner early, so I can invest my time in my favourite social activity of dancing. From there, I play chess with my brother and spend time with family. A relaxing end to my busy day. Just the way I like it.